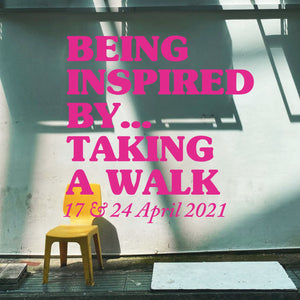 In this learning experience, we will go on a photo walk where we will explore how to capture the world as it relates back to us. 
We will:
- prepare ourselves to be present and immerse wholly in a space
- hone our observational skills with an analytical and reflective eye,
- learn visual composition techniques,
- explore how our bodies interact with and within a space,
- participate in a series of exercises that encourage the expression of different perspectives,
- analyse and distill information from a reference image,
- share our thoughts, opinions and learn from one another,
and of course, have some fun and play together while we're at it! 
---
Each workshop will be approximately 3 hours.
*A minimum of 3 participants is required for a workshop to proceed.
Dates & Times:

Saturday, 17 April 2021 : 11.00am - 2.00pm   Saturday, 24 April 2021 : 3.00pm - 6.00pm

Venue:

Roomier | Curated Tableware & Vintage Finds 

463 Crawford Lane, #02-07, Singapore 190463

Attire:

Something cool and airy that allows you to move comfortably and freely.

Part of this workshop will involve walking outdoors. 

A wet weather plan will be implemented in the event of rain.

Please bring:
A phone with a camera